Below are ongoing experiments with collaborators, international exhibitions, and works which falls outside of the scope of what might be considered traditional consulting work. It is a creative space for exploring new technologies and my other interests outside of entrepreneurship and business. This section is intended to be an archive of creative experiments, artistic collaborations, exhibits, and ongoing ideation and design related to the artifacts of seeing and time. 
Sprialé SEries  & Time  | Synthetic and Physical Timepieces
Jan 2022 - Ongoing
This research is an extension of the computational designs explored in the earlier Spiralé Series sketches while at the Parsons School of Design. I've always had a fascination with traditional watchmaking, and how time can be perceived and felt as both accelerating and slowing down. I've used my own hand-drawn watch sketches to collaborate with an AI for inspiration to generate new watch designs.  Some of these elements may be reinterpreted and physicalized into actual watches/timepieces for a future collection I've called the Spiralé Series that I'm working on using traditional metalsmithing and custom enameling techniques in my studio in NYC. For commissions and one-of-a-kind creations please feel free to send your inquiries.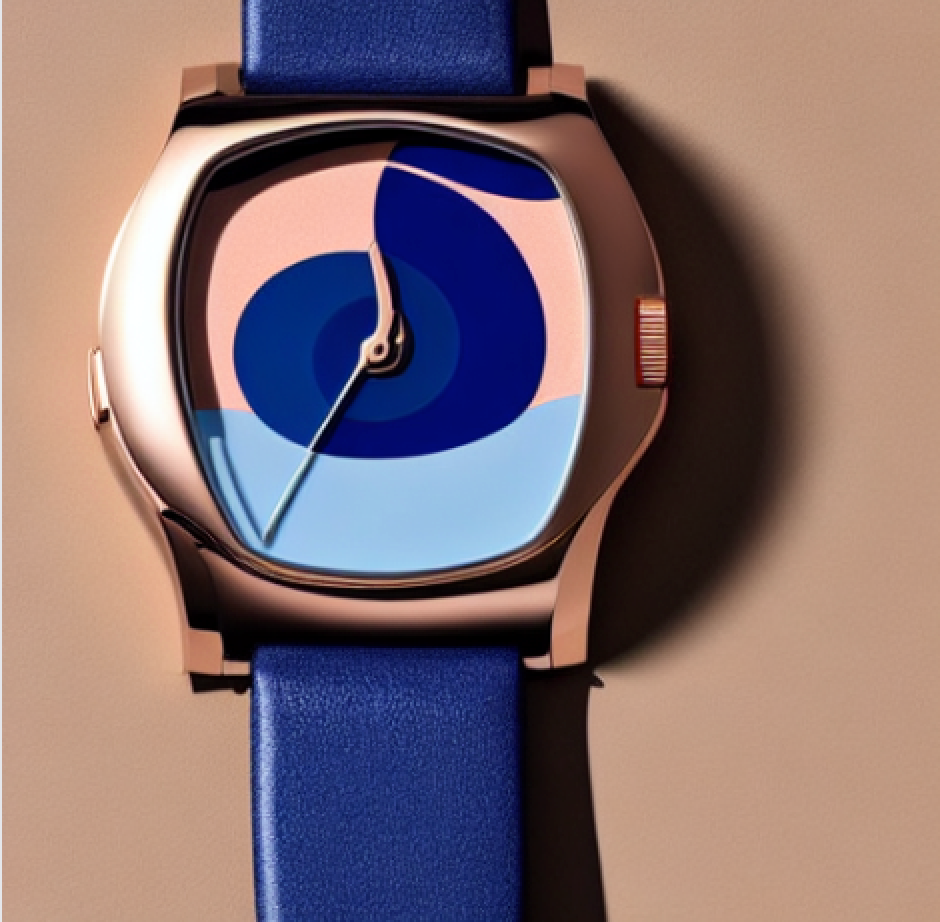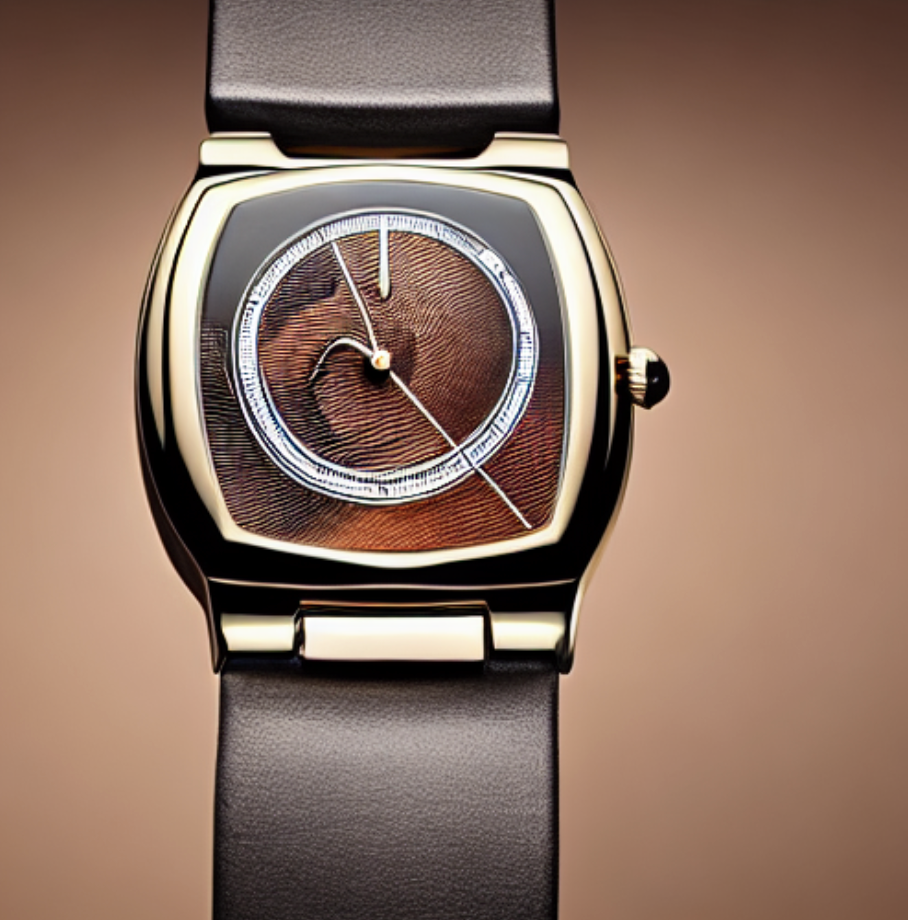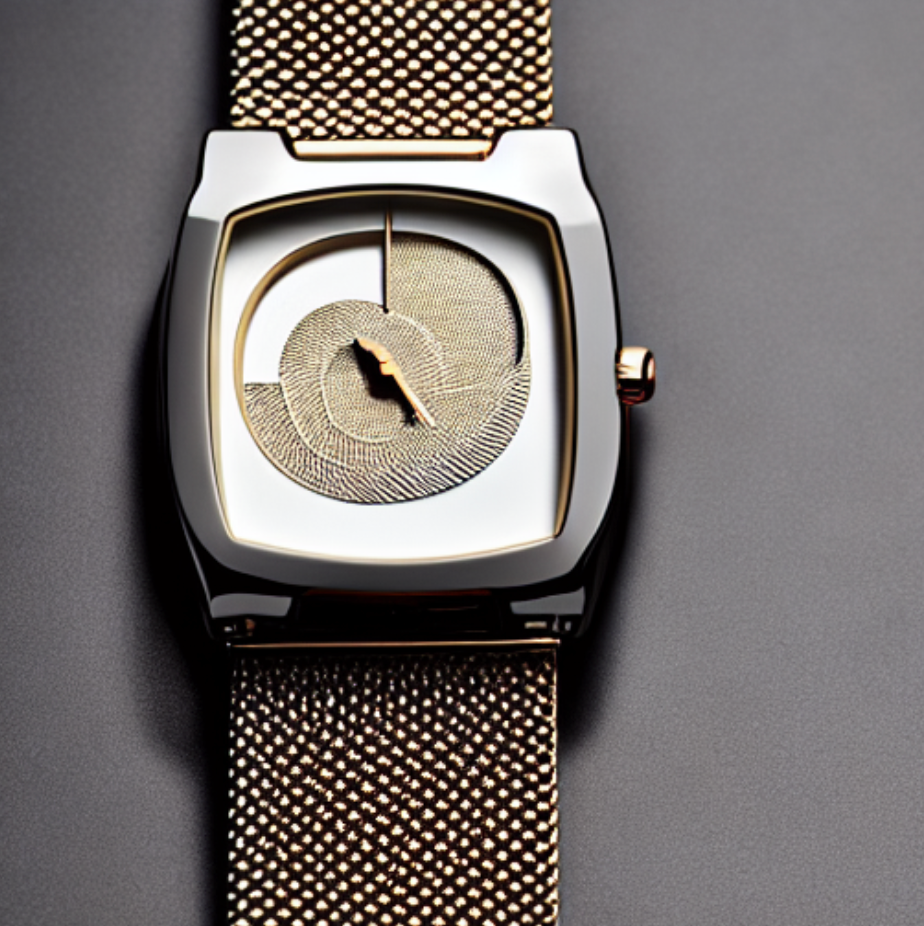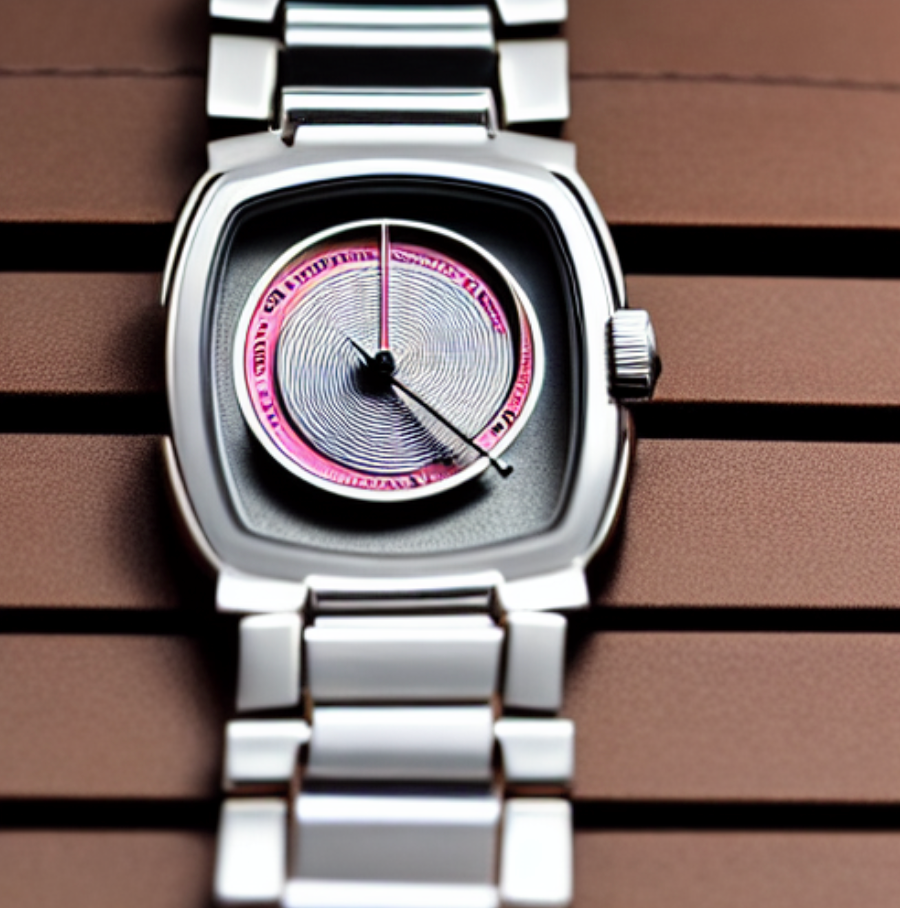 Current Experiments | New York City
Jan 2022 - Ongoing
This research is exploring how algorithms "see", and how we might transform synthetic images into physical objects. The goal is both to investigate the explainability of AI, and making physical and wearable objects from synthetic images. 
Here, I explore images found within visual technology patents. The goal is to emphasize patterns which develop within "latent spaces" of the machine learning process, and then thread those synthetic images together and extract them to create physical objects. The output from this research will be looking for a home to exhibit in 2023-2024. Inquiries are welcomed.
Spiralé (computationAL Designing)
Jan 2021 - Current​
These are a continuation of computational design experiments imagined using generative programming, which will be incorporated into future products and commissioned works, including timepieces and objects of art.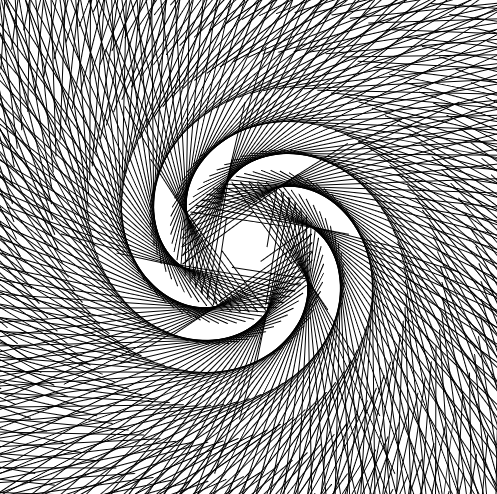 Het Nieuwe Instituut | Rotterdam, Netherlands
October 30th - November 30th, 2021​​​​​​​
This project entitled "A Eye", was a collaboration with Dovilė Bernadišiūtė and investigated the physicalization and wearability of GANs (Generative Adversarial Networks) in machine learning. Initiated and curated by Current Obsession. The show was entitled "The Farthest From Earth We've Been".
Process + Experimentation included: Machine learning (GANs), 3D modeling, 3D wax printing, Lost wax casting in silver, watercolor, enameling, found objects, glass casting. Credit to Dovilė Bernadišiūtė. 
Additional Explorations and sketches on the Explainability of AI and Generative Adversarial Networks (GAns).
Machine learning synthetic images, Rhino 3D model, 3D Printed wax, lost wax casting in precious metal.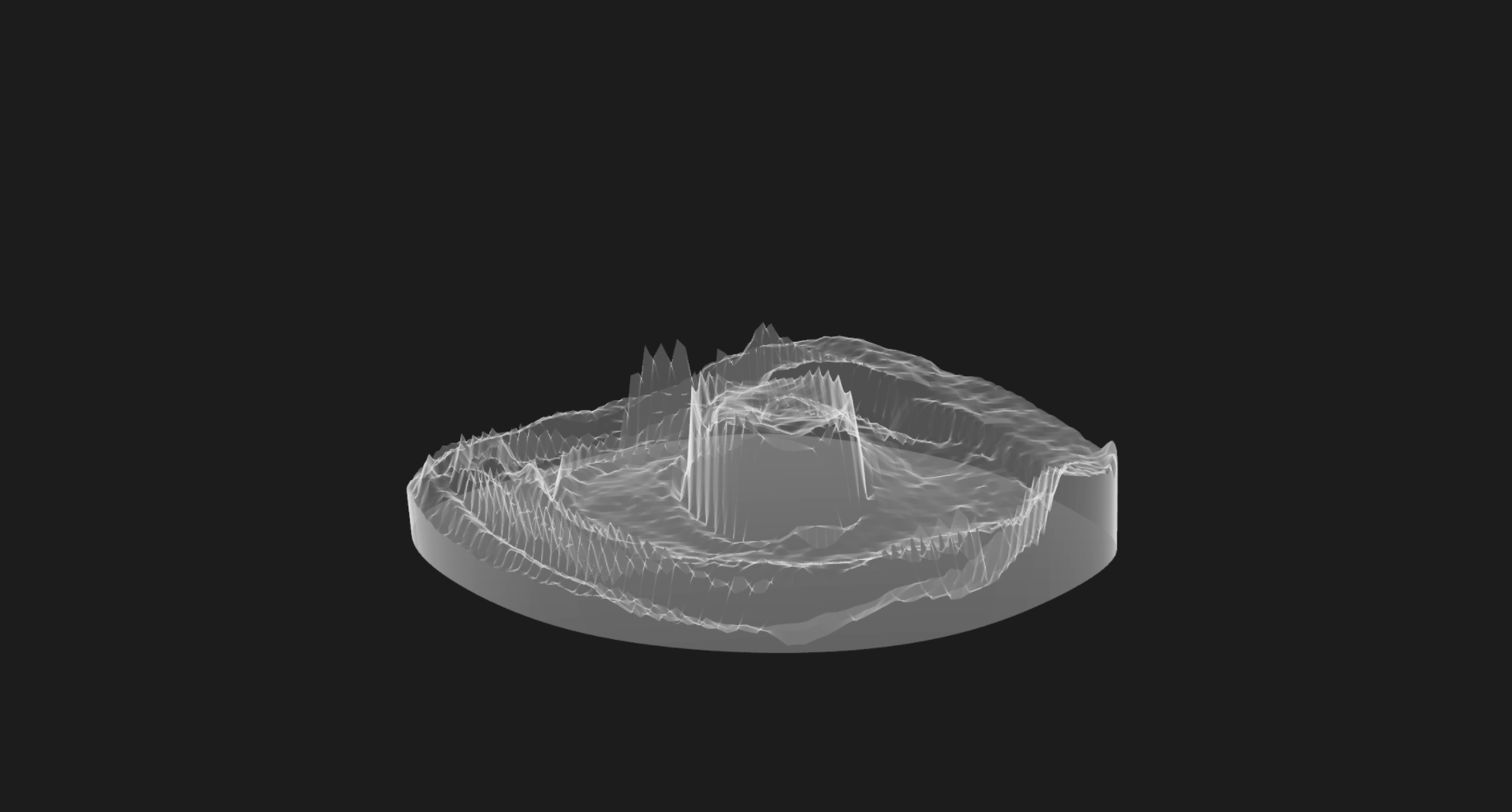 The "Warped" series was made for a group exhibition in collaboration with, and gratitude to, Swedish-based Lithuanian jeweler and artist Dovilė Bernadišiūtė. Her efforts deserve full credit.
Non-Stick Nostalgia: Y2K Retrofuturism in Contemporary Jewelry highlights the work of twenty-nine international artists who explore the friction between the analog and the digital. Shown at MAD, NYC and curated by Kellie Riggs with the support of MAD Assistant Manager of Curatorial Affairs Angelik Vizcarrondo-Laboy. It was secured for the Museum by Assistant Curator Barbara Paris Gifford. Photography below by Karin Olanders.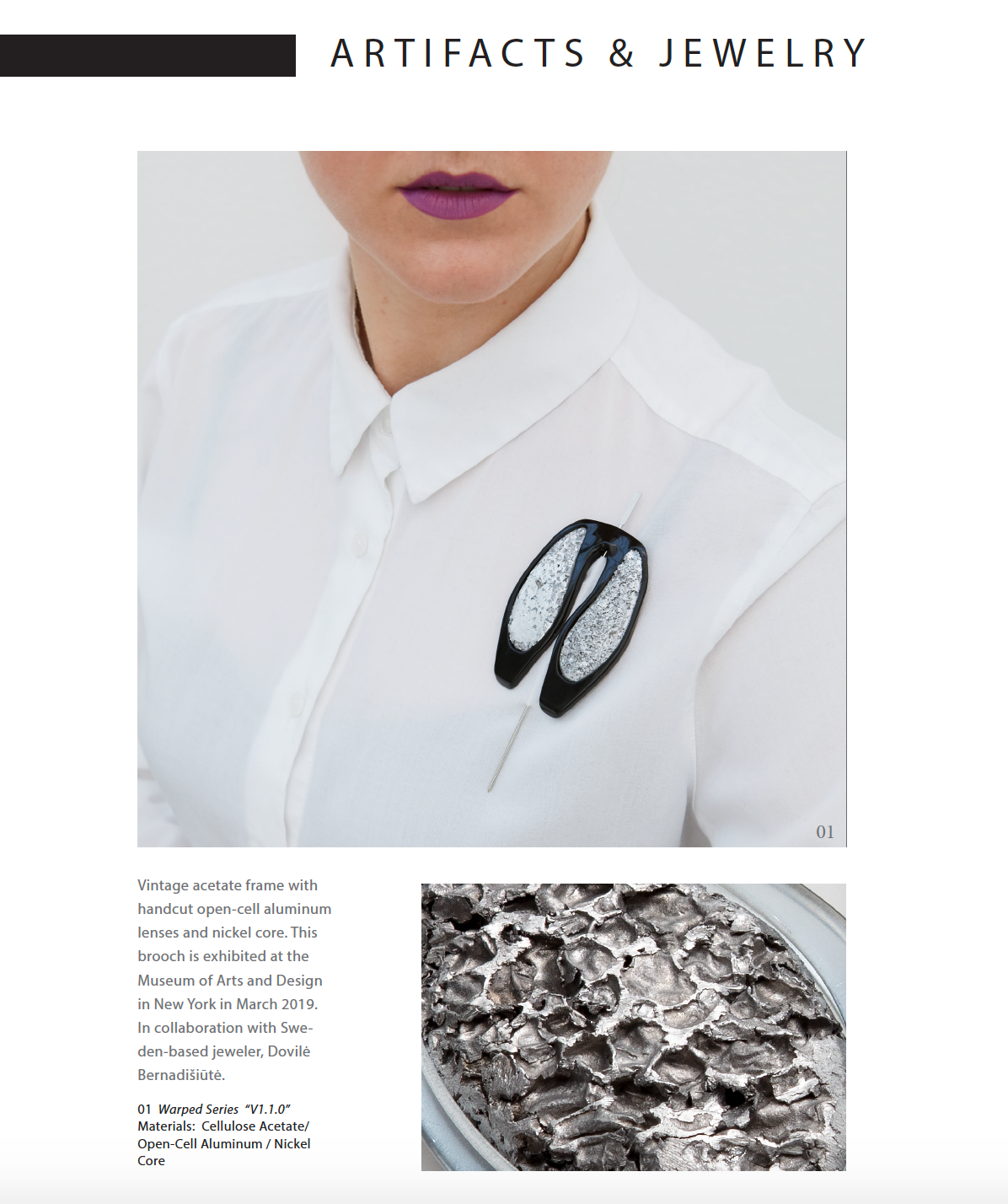 Pinakothek der Moderne
The Design Museum
Munich, Germany
March 16, 2019 to June 16, 2019
The "Warped" series collaboration was exhibited in Munich, Germany at Pinakothek Der Moderne / The Design Museum, full credit to Swedish-based Lithuanian jeweler and artist Dovilė Bernadišiūtė for the show and the collaboration.